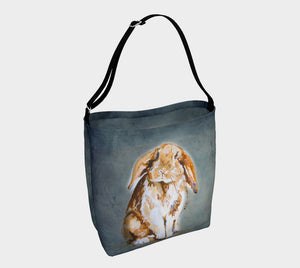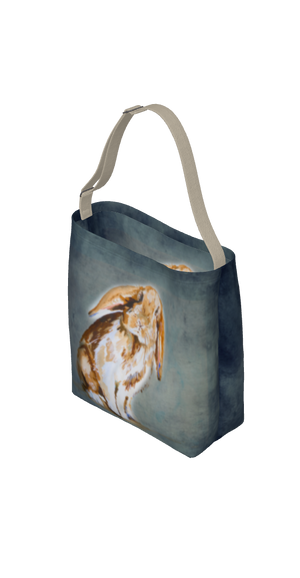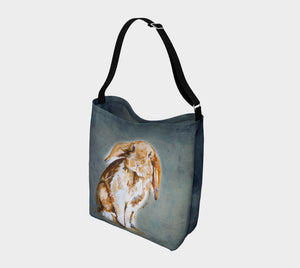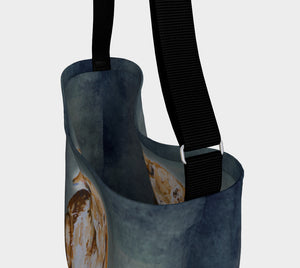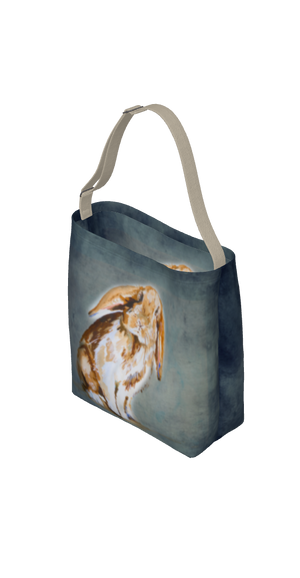 Milo the Lop-Eared Rabbit Soft Stretchy Neoprene Tote
Take Milo out into the world and watch people smile.
This super stretchy neoprene tote is 
strong enough to handle almost anything you can throw in it.
 It is great as a gym bag, for carrying groceries, or worn across the shoulder for a bike bag. It also scrunches up small and doesn't wrinkle, making it perfect for taking as a travel bag in your suitcase.


• Tote made from a soft, supple double knit neoprene fabric, 92% polyester, 8% spandex
• Printed inside and out with a vivid print that will never fade
• Easy adjustable 44" strap
• Strong metal hardware and professional bar tacking
• Each day tote is printed and sewn by hand in Montreal, Canada
• Easy care, machine wash in cold water with a phosphate-free detergent, or spot clean, print can be scrubbed and washed with soap, hang to dry, do not bleach
14" tall and 17" wide