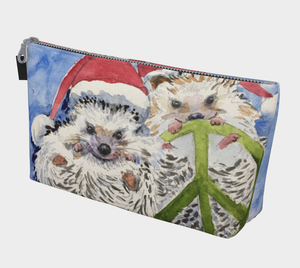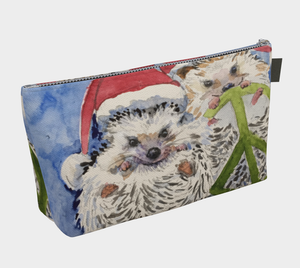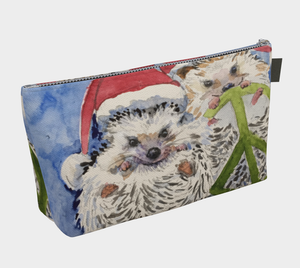 Hedgehogs for Peace Clutch
This image by Miranda Loud is part of a series "Hedgehogs for Peace" and is sure to be a conversation starter and make people smile. Denim lined and made from durable canvas with ykk zipper and inner pocket, there's many ways you can use your bag - as a purse, for cosmetics, art supplies, etc.
Please allow up to three weeks to receive your order, as they are custom made in Canada.

Features:

-Denim Lined: Indigo demin lining provides a soft structure for your carry-all.
-Vibrant printed canvas: 100% polyester textured canvas shell withstands everyday use while looking great.
-Inside Pocket- Inner pocket in denim help you stash your smaller items.
-Metal Zipper: Choose from long-lasting nickel or brass zippers to suit your artwork.
-Vegan Leather Pull Tab Side pull tab gives you extra grip on your carry-all.