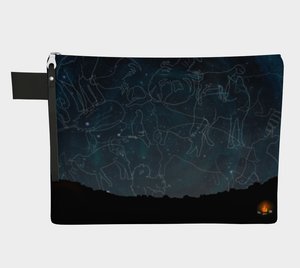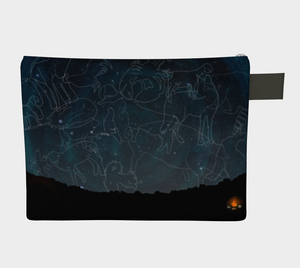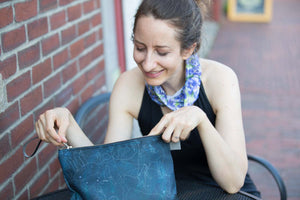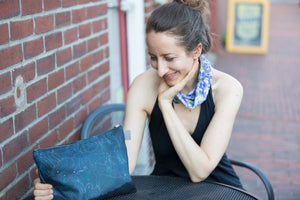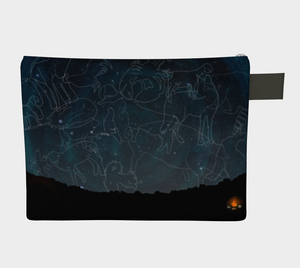 Uncommon Constellations Clutch Carryall
This is a design I created based on the non-profit I work I have done to build compassion for other animals. It is a night sky full of many animals that don't actually have a constellation named after them but who deserve interstellar recognition! See if you can find and name them all. This design in different versions is available as a scarf, leggings, on tank tops, on beanies and the 3-in1 headband/hairband/funnel scarf. These denim-lined carry-alls come in 4 useful sizes to make toting and organizing almost anything effortless. A perfect gift for animal lovers, campers, and and dreamers.
10"x7.5        12"x8"       14"x10.5"       16"x12"

Features:

-Denim Lined: Indigo demin lining provides a soft structure for your carry-all. 
-Vibrant printed canvas: 100% polyester canvas shell withstands everyday use while looking great
-Metal Zipper: Choose from long-lasting nickel or brass zippers to suit your artwork. 
-Vegan Leather Pull Tab Side pull tab gives you extra grip on your carry-all.