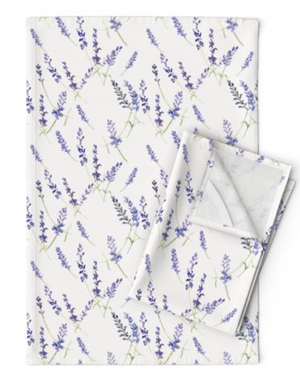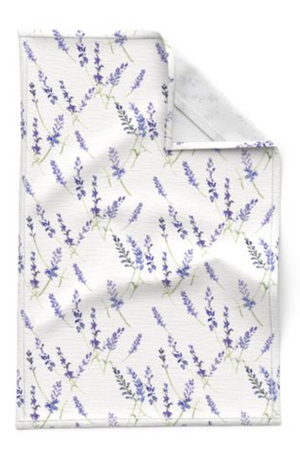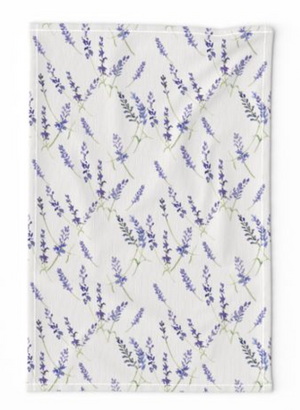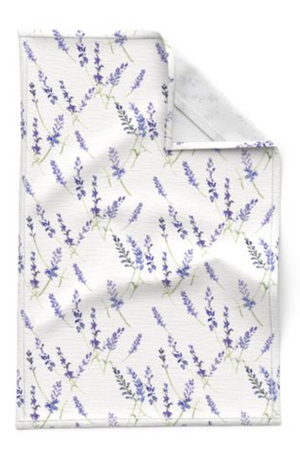 Fresh Lavender Tea Towel
W 16" x H 24"
Linen-Cotton Canvas
Folded hem
White hang tab on back
Topstitching thread chosen from a limited color set to best match the design
The perfect gift for a friend or to keep for yourself
Our tea towels are the workhorse of the kitchen. Whether you use them for lint-free dish drying or keeping hands dry, they'll bring a unique splash of color and personality to your workspace. 
These towels will soften and become more absorbent with use.
FabricLinen Cotton Canvas
Content: 55% linen, 45% cotton
Shrinkage: 3-6% length x 0-1% width
The 2020 Cafés to Write Home About - 14 Great Cafés in and Around Cambridge, MA (2020 Calendar of 14 postcards) will ship after Nov. 3.
Prints - You can expect to receive your prints within two weeks.
Framed prints - Please allow 3 weeks to receive your framed print (free shipping!)