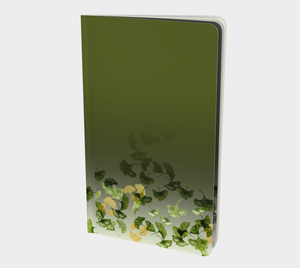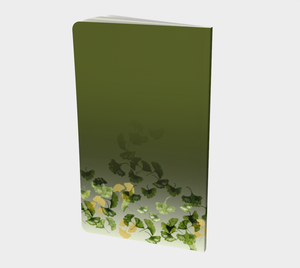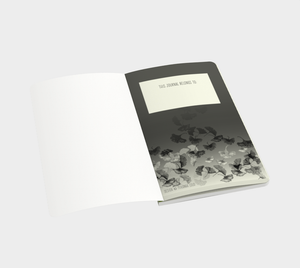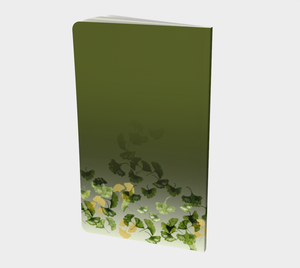 Ginkgo and Gold Small Journal 5" x 8.25"
These notebooks are incredibly well-made with beautiful paper inside and glue strong enough on the binding to allow the book to withstand being laid flat over all the times you use it to write. 
Inspired by the medicinal power and longevity of the Ginkgo Balboa tree (known as a living fossil because the tree existed in the same form 250 million years ago), I painted these watercolor leaves and added ones in gold to give depth and a sense of magic to the design. To read more about interesting facts about this tree and its leaves, you can visit http://www.smithsonianeducation.org/educators/professional_development/conference/2009/climate_change/ginkgo.html
• 48 pages
• 70lb acid free paper with a creamy white smooth finish
• HD resolution colour print
• Scuff resistant velvet ultra matte laminate cover
• Printed and hand bound with high durability tacky glue.
The 2020 Cafés to Write Home About - 14 Great Cafés in and Around Cambridge, MA (2020 Calendar of 14 postcards) will ship after Nov. 3.
Prints - You can expect to receive your prints within two weeks.
Framed prints - Please allow 3 weeks to receive your framed print (free shipping!)