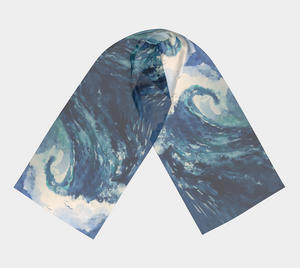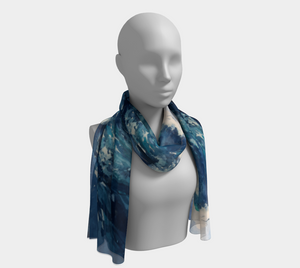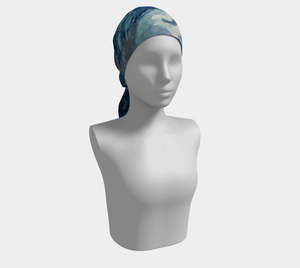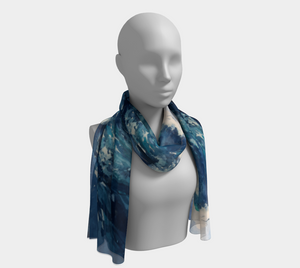 Ocean Wave Long Scarf
We are made of 60% water, the ocean covers about 70% of our planet's surface and about 96.5 % of all the Earth's water is in the oceans.
Inspired by the blues and greens reflected in the waves and awed by the power of the ocean, I painted this cresting wave with birds overhead. They are only silhouettes but I like to think of them as albatrosses, an endangered bird that can coast for several hundred miles without flapping their wings once—a remarkable feat that no other flying creature is capable of matching. 
Fluid and beautiful draped scarves are the perfect way to dress up any outfit and wear art where you go.