My Story/Behind the Scenes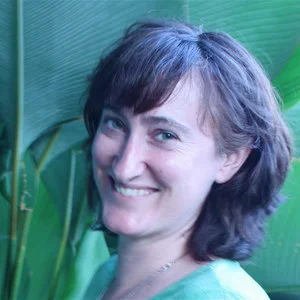 Thank you for finding my online store - a place where my paintings and designs and now other designers whose work I curate can be found on a variety of apparel, accessories and artwork. I am a multimedia artist - a musician, photographer/filmmaker, animal advocate, visual artist and designer. Discovering a passion for painting in my forties has been an exciting journey, and it brings me joy to see people wearing my designs or giving them as gifts. I have added a handmade section to my store as I am sewing masks, fingerless gloves, lavender sachets, tea towels and other items in addition to painting from my home studio. My artist website can be found at www.mirandaloudartist.com.
All my designs are meant to flatter your body and enliven your home, but also spark conversation and connection while you are out in the world -  about animals, nature, the environment. As I grow the store, you will find many fun and interesting facts and links about the designs, whether they are flowers, animals or land or seascapes. 
The first name of my store was Big Orange Cat Designs inspired by my late big orange cat, Jesse, who landed with me after three different owners. He decided that he would do everything he could to keep me forever, and his buddha nature and unconditional love is something I wrote about on the non-profit website where you can also see many of the films I have made about humans and other animals. To read Jesse's story: http://www.onelanguageproject.com/ourstories/2015/1/12/jesse-an-unforgettable-cat
Thanks for visiting, and check back often for all the new additions!
Above to below: Miranda Loud, Keynote Speaker on Environmental Stewardship at Notre Dame de Namur University, Belmont, CA 2. Traveling Multimedia Talk "Saving the Elephants, Saving Ourselves, the Role of Art in Social Change" 3. Summer Tour of Loud's films for the Elephant Project in Ellsworth, Maine.
Wholesale Inquiries
Many of our products are offered to wholesalers at reduced prices. Please contact mirandaloud574@gmail.com for inquiries.