O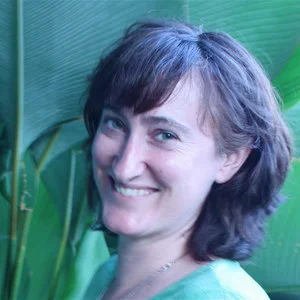 ver the past 12 years I have been exploring ways of using my artistic abilities as a musician, filmmaker/photographer/public speaker and now painter and designer to further causes I care about. In 2006 I had the idea of creating an arts organization that was devoted to sharing stories of compassion, sustainability, and animal emotions as a way to bring all my passions together. After several years of honing these different art forms I have found a way to bring all of these strands together with Miranda Loud Designs. All the products here are designed from my paintings and inspired by my love of nature and animals. Animal-friendly and sustainably-made fabrics and practices are behind all what you find on the store. All the designs I make are meant to flatter your body and enliven your home, but also spark conversation and connection while you are out in the world -  about animals, nature, the environment. As I grow the store, you will find many fun and interesting facts and links about the designs, whether they are flowers, animals or land or seascapes. You can find time-lapse videos of the process of painting some of the designs, What's in the Box videos to show you more in detail what the fabrics look like close up, as well as original art and prints to purchase for you or give as gifts under the Wall Art category.
The story wouldn't be complete without mentioning my big orange cat, Jesse, who landed with me after three different owners. He decided that he would do everything he could to keep me forever, and his buddha nature and unconditional love is something I wrote about on the non-profit website where you can also see many of the films I have made about humans and other animals. To read Jesse's story: http://www.onelanguageproject.com/ourstories/2015/1/12/jesse-an-unforgettable-cat
Thanks for visiting, and check back often for all the new additions!
Above to below: Miranda Loud, Keynote Speaker on Environmental Stewardship at Notre Dame de Namur University, Belmont, CA 2. Traveling Multimedia Talk "Saving the Elephants, Saving Ourselves, the Role of Art in Social Change" 3. Summer Tour of Loud's films for the Elephant Project in Ellsworth, Maine.
Wholesale Inquiries
We offer all our products to wholesalers at reduced prices. Please contact mirandaloud574@gmail.com for inquiries.