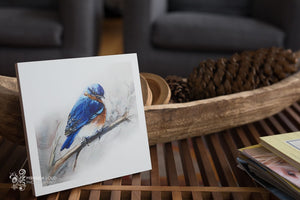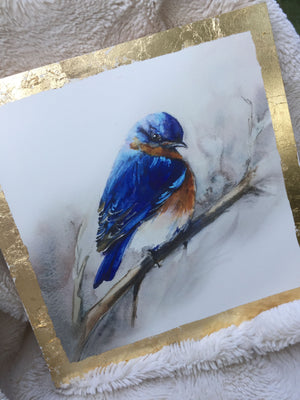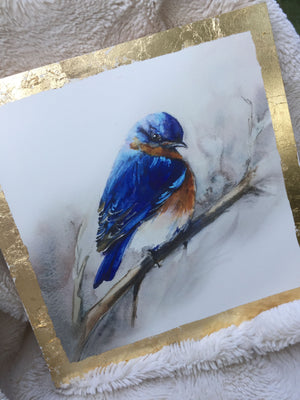 Bluebird Watercolor on Wood 8"x8"
These vivid prints on wood of Miranda Loud's watercolors  make beautiful additions to smaller spaces where you'd like some artwork and are ready to hang. You can make groupings for hallways, place them on stands on shelves or lean them against books in your bookcases. They make wonderful gifts and are each individually signed on the back.
These prints are made with 100% solar power from sustainable forestry.
Wood care instructions: To clean your wood print, lightly dampen a 100% cotton or microfiber cloth with water and gently wipe off the surface.
These wood prints can sustain moisture. Simply wipe off any condensation that might build up.