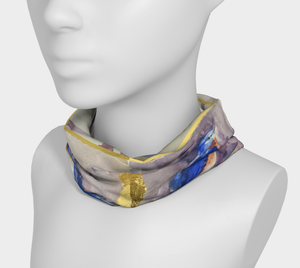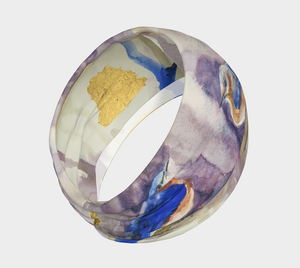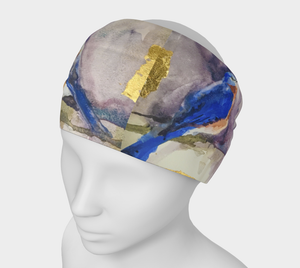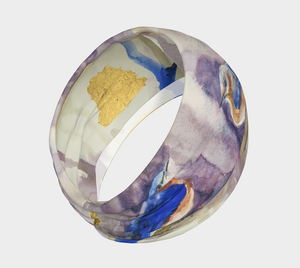 Bluebirds and Gold 4 in 1 Headband/Hairband/Funnel Scarf/Scrunchy
This watercolor of bluebirds with gold leaf is a painting I made inspired by the bluebirds which were feeding at my window last spring. They land in the trees like little jewels. 
In mythology, the bluebird is the universally acknowledged sign of prosperity, happiness, good health, and the arrival of spring. 
These 4-in 1 funnel scarves work also as headbands, bandanas and scrunchies and fold into a tiny spot in your purse or luggage as your most useful accessory that sparks conversation.
Precision cut raw edges
Micro knit fabric made from 85% ecopoly with 15% spandex
Quickdry & Easy care
 UV Resistant fabric helps protect your skin from exposure to UV rays
 Vibrant fade-proof print
Care Instructions
Machine wash and tumble dry.
Our microknit fabric is quickdry so you won't have to wait long to wear it again!
The colours will not run and your print will never fade.