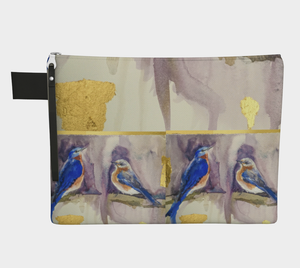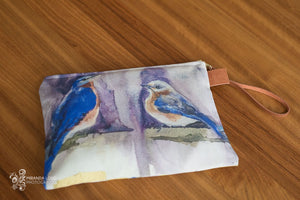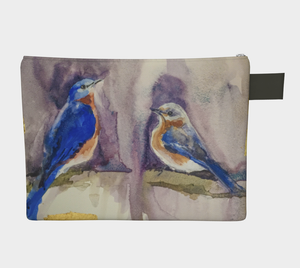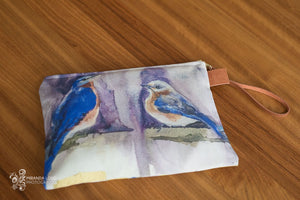 Bluebirds and Gold Zipper Clutch Carryall
This watercolor of bluebirds with gold leaf is a painting I made inspired by the bluebirds which were feeding at my window last spring. They land in the trees like little jewels. 
Carry-all zipper pouches featuring printed artwork. Denim-lined carry-alls come in 4 useful sizes to make toting and organizing almost anything effortless.

Features:

-Denim Lined: Indigo demin lining provides a soft structure for your carry-all.
-Vibrant printed canvas: 100% polyester canvas shell withstands everyday use while looking great
-Metal Zipper: Choose from long-lasting nickel or brass zippers to suit your artwork.
-Vegan Leather Pull Tab Side pull tab gives you extra grip on your carry-all.