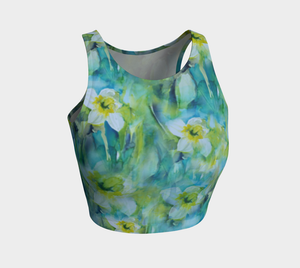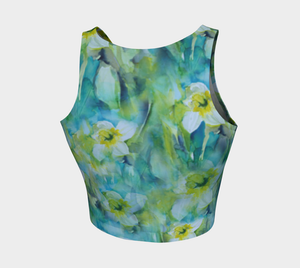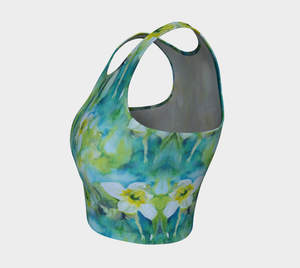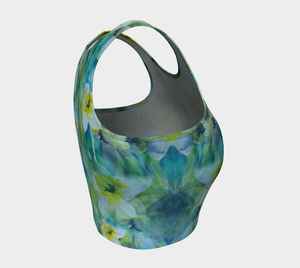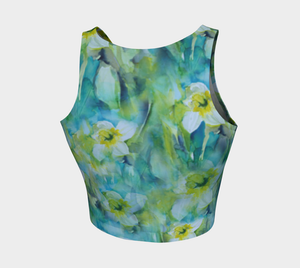 Daffodils Crop Tank
This daffodil design was one I painted inspired by the daffodils that were blooming last spring outside the farmhouse where I was staying.
The peachskin jersey is wonderfully soft and smooth. 
All our designs are unique to Big Orange Cat Designs, and are meant to inspire conversation and be uplifting to wear and to see.
Our tank tops use a special printing process that won't fade, and are ethically handmade in Canada with no sweatshops. The inks used to print our fabrics are water-based inks, which are non toxic, and therefore reduce environmental waste.
The performance fabric features EcoPoly fiber, this fiber is eco-friendly since it requires significantly less energy and water during manufacturing than conventional polyester
Leggings, capris, bags, scarves and pillows are also available in this print which you can see on our catalog at the top of the page.
• Made from 88% polyester, 12% spandex performance knit fabric manufactured in Canada
• Athletic crop top hem falls about 1-2" above the belly button on most people
• Easy care. Machine wash in cold water with a phosphate-free detergent and machine dry on medium to high heat. Do not bleach. Fabric will dry quickly so you can wear your top again soon!