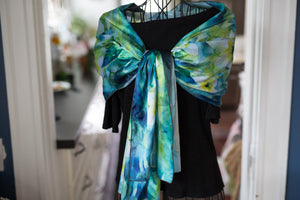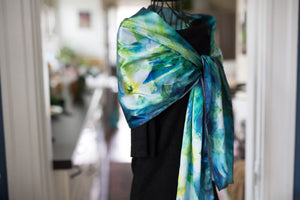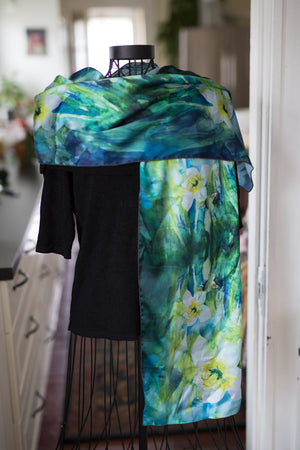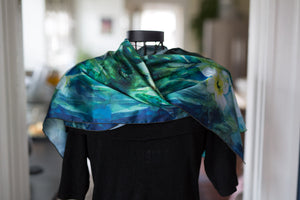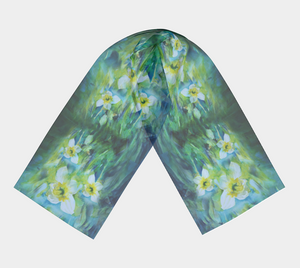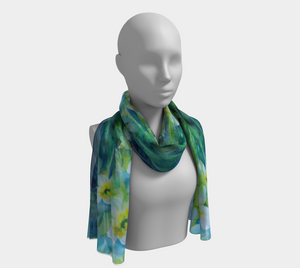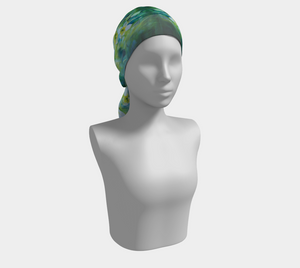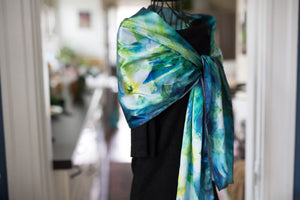 Daffodils Long Scarf
Based on a watercolor painting by Big Orange Cat lead designer Miranda Loud, this scarf is the perfect addition to your spring outfits and works throughout the year. Fluid and beautiful draped scarves are the perfect way to dress up any outfit and wear art where you go.
You can choose from three different fabrics for your scarf.This also works beautifully a wall hanging or decorative table runner.