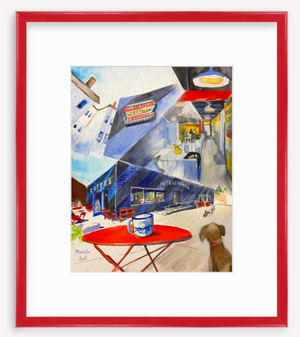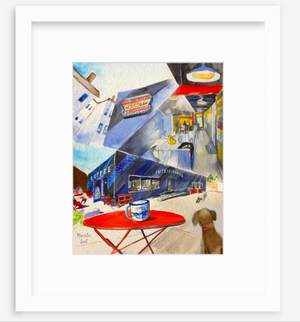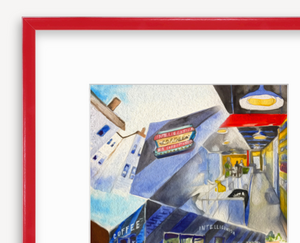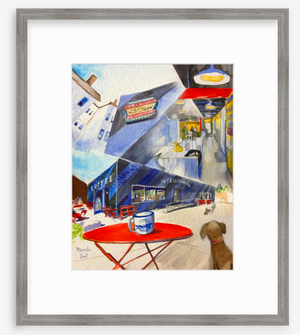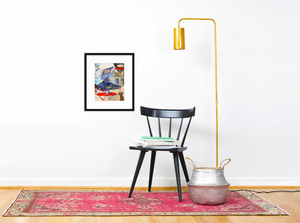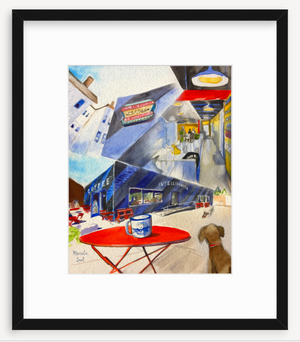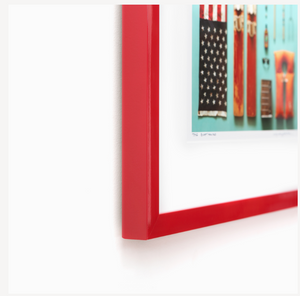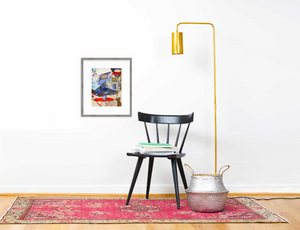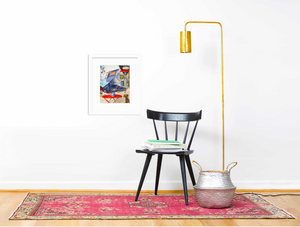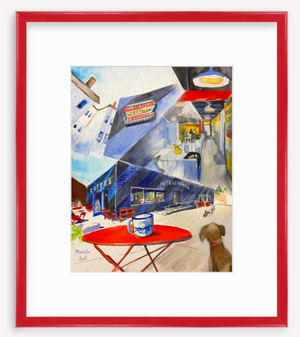 Framed Print: Intelligentsia, Watertown, MA
New original series of paintings by Miranda Loud celebrating great cafés in and around Cambridge, Massachusetts. 
Printed on archival quality paper with white mat and your choice of three frames. Print size is 11x14", final framed print is 
18.75" × 21.75". FREE SHIPPING. 3 week turnaround or less.
Custom Frame

Acid-Free Mat 

Acrylic Glazing with UV Protection

Kraft Paper Backing

Hanging Hardware

Archival Printing 

Free ShIpping
The 2020 Cafés to Write Home About - 14 Great Cafés in and Around Cambridge, MA (2020 Calendar of 14 postcards) will ship after Nov. 3.
Prints - You can expect to receive your prints within two weeks.
Framed prints - Please allow 3 weeks to receive your framed print (free shipping!)