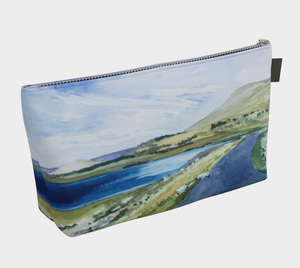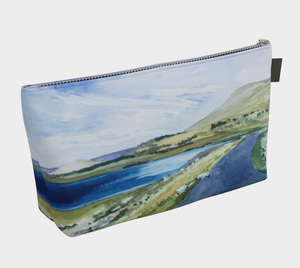 County Mayo Ireland Clutch
When I was in Ireland last spring, I painted this tranquil scene surrounded by sheep and the sound of a cuckoo in the distance. I drove past Newport to the hills overlooking the lake you see here, Lough Furnace.

Features:

-Denim Lined: Indigo demin lining provides a soft structure for your carry-all.
-Vibrant printed canvas: 100% polyester textured canvas shell withstands everyday use while looking great.
-Inside Pocket- Inner pocket in denim help you stash your smaller items.
-Metal Zipper: Choose from long-lasting nickel or brass zippers to suit your artwork.
-Vegan Leather Pull Tab Side pull tab gives you extra grip on your carry-all.