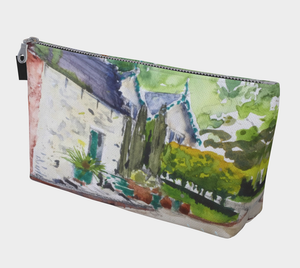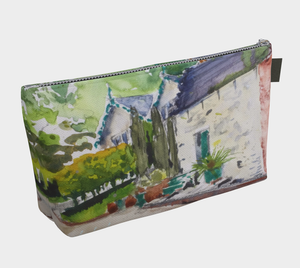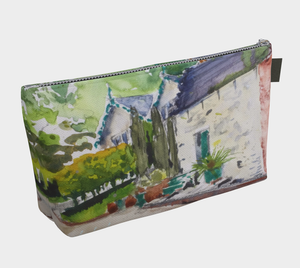 Irish Victorian Walled Garden Clutch
I painted this scene while visiting Kylemore Abbey in the Connemara region of Ireland last spring. The Victorian buildings had been restored and people were ambling along the gravel paths in the sun.
Features:

-Denim Lined: Indigo demin lining provides a soft structure for your carry-all.
-Vibrant printed canvas: 100% polyester textured canvas shell withstands everyday use while looking great.
-Inside Pocket- Inner pocket in denim help you stash your smaller items.
-Metal Zipper: Choose from long-lasting nickel or brass zippers to suit your artwork.
-Vegan Leather Pull Tab Side pull tab gives you extra grip on your carry-all.