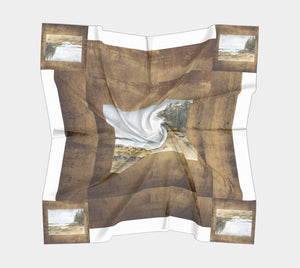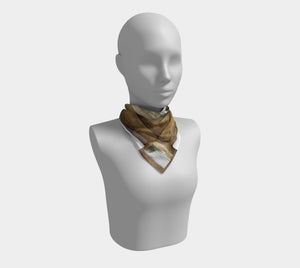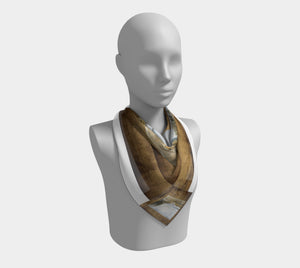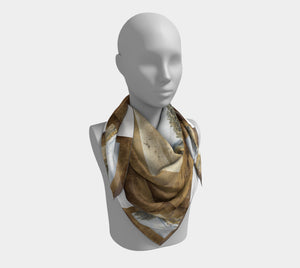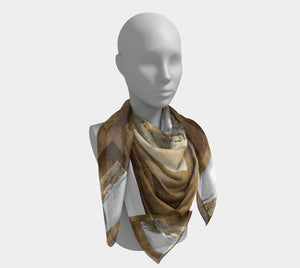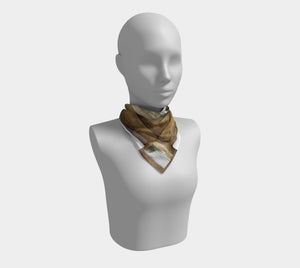 Pebble Beach Square Scarf
There is a place in Maine that I've visited almost every summer. Pebble Beach is full of tidal pools that have been full of starfish and hermit crabs, jellyfish and sea urchins. In the morning the mist covers the beach and often lingers creating a sense of mystery and timelessness. I painted this scene last summer to capture that feeling.
Fluid and beautiful draped scarves are the perfect way to dress up any outfit and wear art where you go.