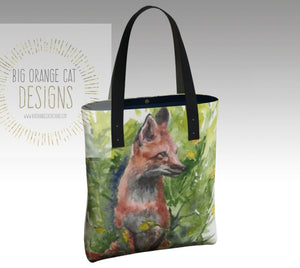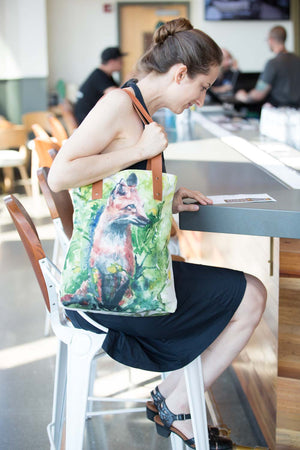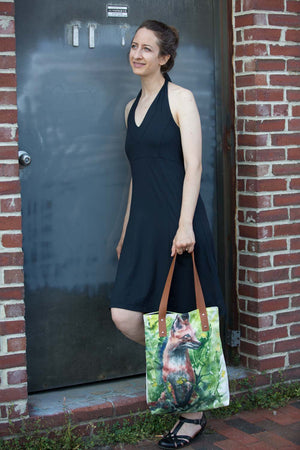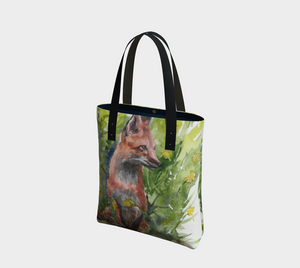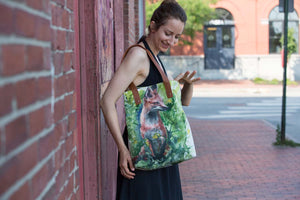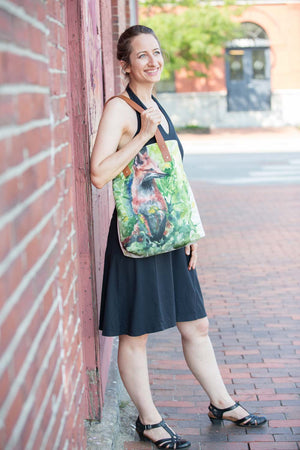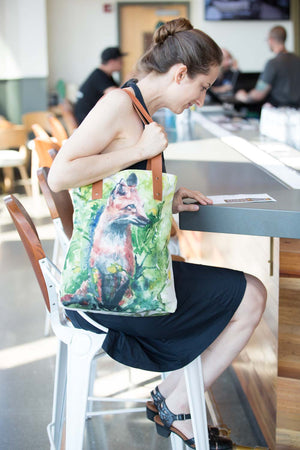 Red Fox Elegant Lined Handbag
This urban tote design based on a watercolor of a fox named Jasper by Big Orange Cat designer Miranda Loud brings the beauty and mystery of foxes wherever you go, inspires conversation, and is made as always with vegan leather straps, polycanvas and an elegant and durable sateen lining with pockets for pens and phone and a zippered pocket for valuables. The straps are long enough to fit easily over the shoulder without slipping.
Vibrant printed canvas: 100% polyester textured canvas shell withstands everyday use while looking great
Cotton Sateen Lining with pockets:  100% navy cotton sateen with inside slip pockets and 1 zippered welt pocket.
Vegan leather straps
brass magnetic closure to keep everything locked in.
Care: Hand wash in cold water and hang dry. Don't bleach!