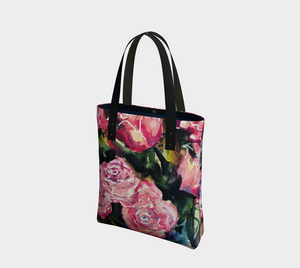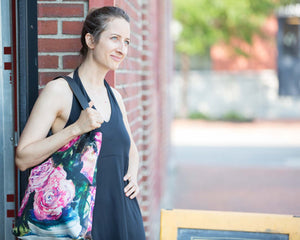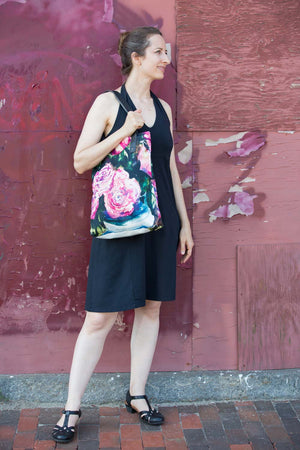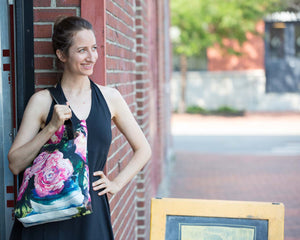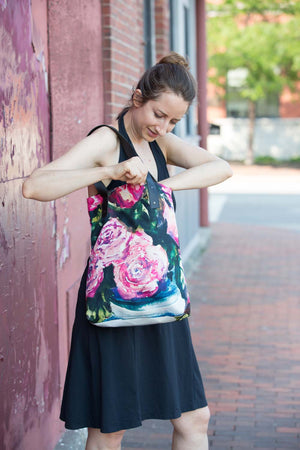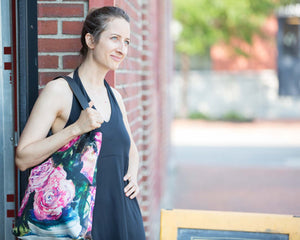 Roses Ecocanvas Elegant Lined Handbag
These roses bring a romantic and colorful accent as an elegant lined handbag that carries your sweater, book, journal, and whatever else you need on the go. The straps are vegan leather and long enough to let the bag hang easily at your side. If you like this pattern, you can find it on the smaller bags, funnel scarf/headband and fitted tanks.
Vibrant printed canvas: 100% polyester textured canvas shell withstands everyday use while looking great
Cotton Sateen Lining with pockets:  100% navy cotton sateen with inside slip pockets and 1 zippered welt pocket.
Vegan leather straps
brass magnetic closure to keep everything locked in.
Care: Hand wash in cold water and hang dry. Don't bleach!