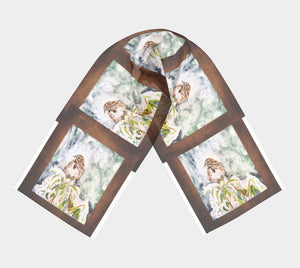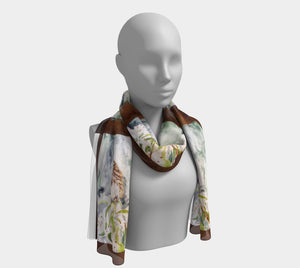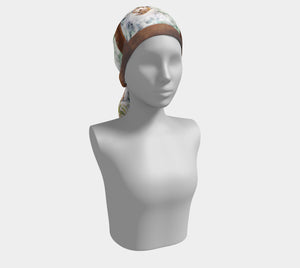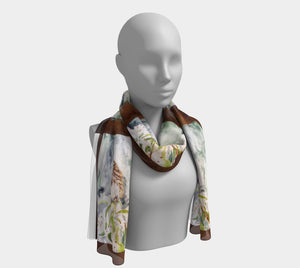 Song Sparrow Long Scarf
The Song Sparrow looks out for other species in the community and others in her flock and warns them when a predator is near. She is dependable and looks out for her friends. Based on a watercolor by Big Cat Designer Miranda Loud.
Fluid and beautiful draped scarves are the perfect way to dress up any outfit and wear art where you go.