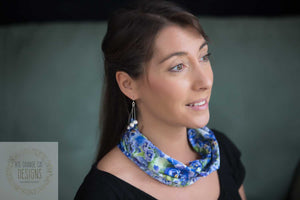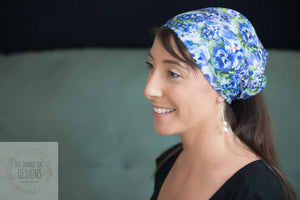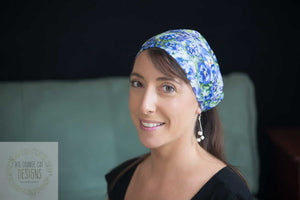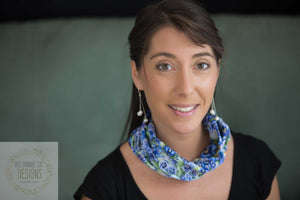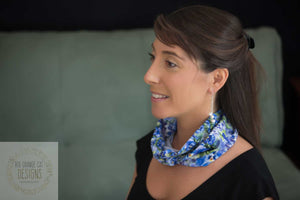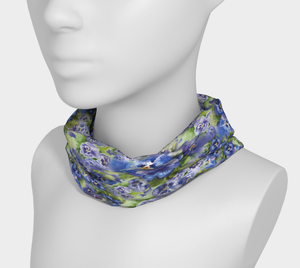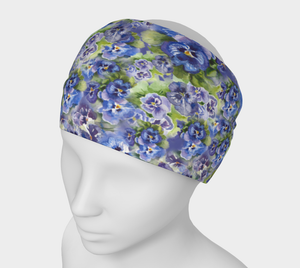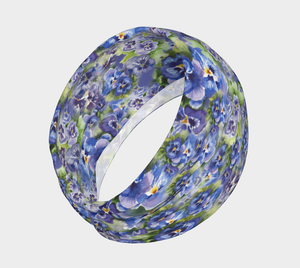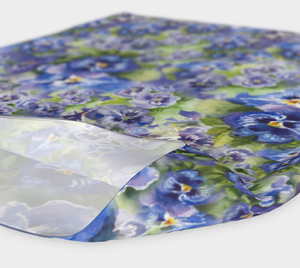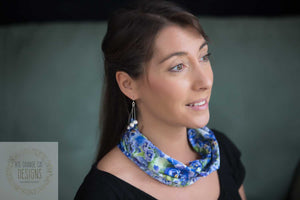 Spring Flowers 4 in 1 Headband/Hairband/Funnel Scarf/Scrunchy
One of our most popular products and designed from one of Miranda Loud's paintings, these 4-in-1 funnel scarves work also as headbands, bandanas and scrunchies and fold into a tiny spot in your purse or luggage as your most useful accessory that sparks conversation.


Precision cut raw edges
Micro knit fabric made from 85% ecopoly with 15% spandex
Quickdry & Easy care
 UV Resistant fabric helps protect your skin from exposure to UV rays
 Vibrant fade-proof print
Care Instructions
Machine wash and tumble dry.
Our microknit fabric is quickdry so you won't have to wait long to wear it again!
The colours will not run and your print will never fade.
Some cool facts about pansies and violets:
The Ancient Greeks considered the violet a symbol of fertility and love, and used it in love potions. Pliny recommended that a garland of violets be worn above the head to ward off headaches and dizzy spells. The Celts made a tea from the dried leaves and used it as love potion. 
The violet has been the emblem of constancy. A Proverb states, "Violet is for faithfulness,/ Which in me shall abide, / Hoping likewise that from your heart/ You will not let it hide."