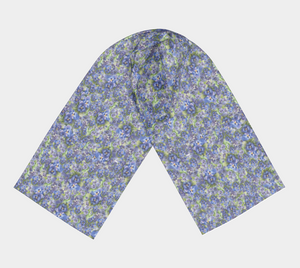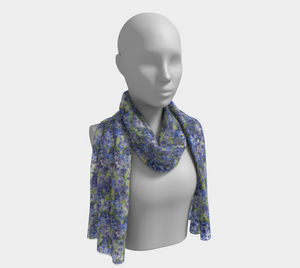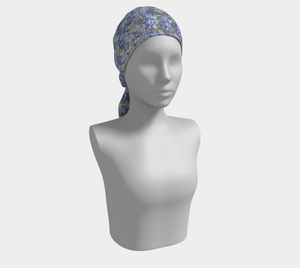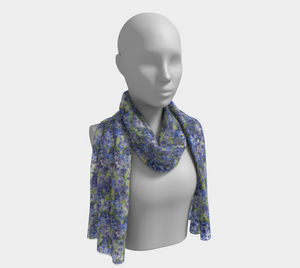 Spring Flowers Long Scarf
Designed exclusively for Big Orange Cat Designs from a watercolor series of paintings of pansies and violets, this fluid and beautiful draped scarf is the perfect way to dress up any outfit and wear art where you go.
Some cool facts about pansies and violets:
The Ancient Greeks considered the violet a symbol of fertility and love, and used it in love potions. Pliny recommended that a garland of violets be worn above the head to ward off headaches and dizzy spells. The Celts made a tea from the dried leaves and used it as love potion. 
The violet has been the emblem of constancy. A Proverb states, "Violet is for faithfulness,/ Which in me shall abide, / Hoping likewise that from your heart/ You will not let it hide."