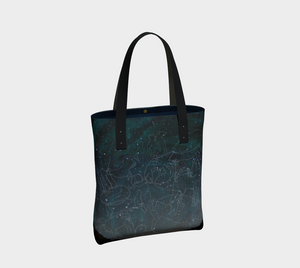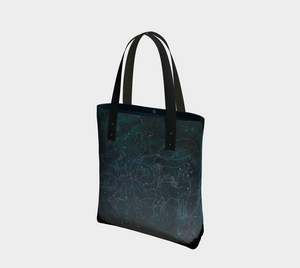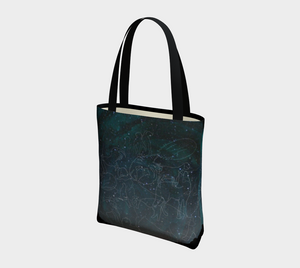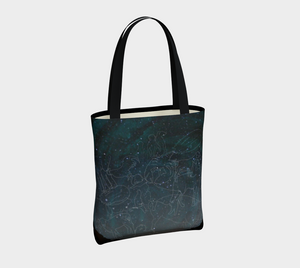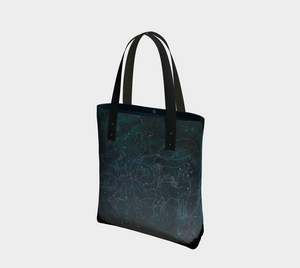 Uncommon Constellations Elegant Lined Handbag
This is a design I created based on the non-profit I work I have done to build compassion for other animals. It is an imagined sky full of many animals that don't actually have a constellation named after them but who deserve interstellar recognition! See if you can find and name them all. This design in different versions is available as a scarf, leggings, on tank tops, on beanies and an upscale urban lined handbag and the 3-in1 headband/hairband/funnel scarf. A perfect gift for animal lovers with pockets and magnetic closure and a guaranteed conversation-starter. 
Vibrant printed canvas: 100% polyester textured canvas shell withstands everyday use while looking great
Cotton Sateen Lining with pockets:  100% navy cotton sateen with inside slip pockets and 1 zippered welt pocket.
Vegan leather straps
brass magnetic closure to keep everything locked in.
Care: Hand wash in cold water and hang dry. Don't bleach!