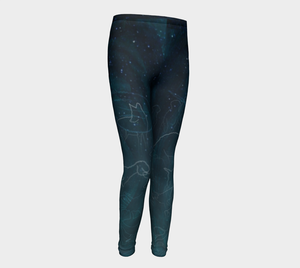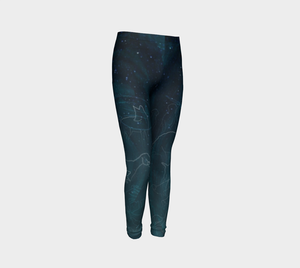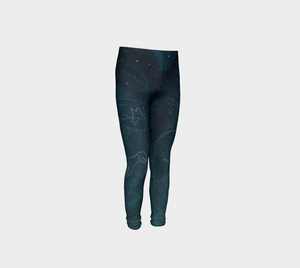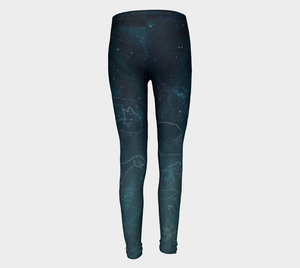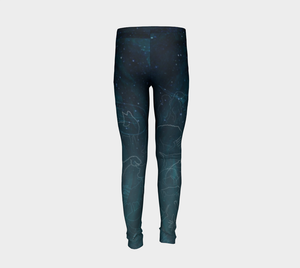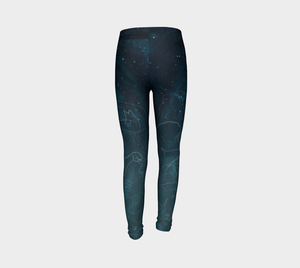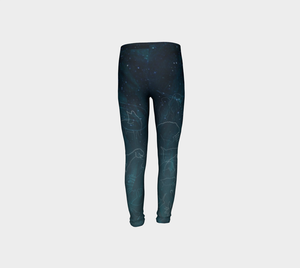 Uncommon Constellations Kids' Leggings (ages 4 - 12 years)
Have fun with your child as they point out the different animals hidden in these leggings which haven't been given an official constellation...yet! As with all our designs, they are unique to our store, created by Miranda Loud, and meant to look great a be conversation starters. Some of the animals to talk about with your child in the design are coyotes, snails, honeybees, meerkats, elephants, lambs, goats, chickens and more.
Our comfortable kids' leggings are perfect for playing outside, and wearing to gymnastics or yoga classes or dressing up for going around town.
The fabric is a super soft athletic quality and quick dry polyester spandex blend.
All print designs are designed by us and exclusive to Big Orange Cat Designs.
Your leggings are so easy to care for.  Just hand or machine wash them in cold water with a phosphate-free detergent and line or tumble dry on regular. Don't ever use bleach! 
We highly recommend using detergent free of phosphates, dyes or perfumes for a number of health and environmental reasons. The earth thanks you!
Comfortable elastic waistband
Sewn with an overlock and coverstitch finish; creating durable kid friendly seams.
Printed using certified non-toxic inks that won't fade after multiple washes.
Four-way Stretch – perfect for physical activity.
Ethically Made & Sweatshop Free